Visionary Entrepreneur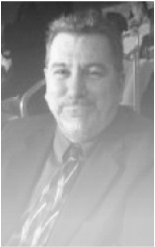 Robert Pless is a long-term, successful visionary entrepreneur particularly in the fields of Technology, Real Estate Finance and Entertainment. His wide range of business and technology skills, as well as his deep well of experience empowers Robert the opportunity to take on both small and large scale projects with high confidence. Add to his profile a unique "contrarian" mind-set with a flair for creative solutions makes Robert a gifted problem-solver. Especially when the problem is cutting costs; finding answers and new technology that will increase revenue and improve margins.

At a young age Robert was named Director of Enterprise Systems Management (ESM) Toyota Motor Sales. This responsibility included many Senior Project Manager direct reports, plus a large worldwide staff under his direction. He has also consulted with Fortune 100 companies and government agencies such as Wells Fargo, Countrywide, FNMA and FHLMC to name a few. For Bank of America he designed, built and implemented their first mobile application system. This supported a new "On Call Banking" division geared to originate any bank, retail product remotely.

In addition, Robert is also involved in long-term projects that he hopes will help change the world for the better. They include projects like "RealTrust" to address problems in the national mortgage and finance industries, "ICore" to help assist business integrate current technology within a reasonable budget, and Immunophotonics, as a new therapy treatment for cancer.

Aside from involvement with large projects, Robert's real passion is helping the small businessperson and individual be more efficient with technology, and thereby becoming more profitable. In today's world, productivity is drained by massive incoming information and growing technology complexity. Robert sees this dilemma as his personal goal to re-direct the impact of an ongoing technology evolution. Sometimes the answer is simple as a spreadsheet macro, or a more efficient sync process for remote and mobile devices. Whatever the answer, in most cases Robert is ready to provide it ahead of their time, or maybe just something you haven't thought of… yet!

It's time for the individual businessperson to re-gain a personal life and success in the business theater. There is a way, and it starts with the "smart" use of technology, well designed organizational structures and methods that put information control back to its rightful owner… you! Leaving you time to manage your business and personal life, and not wasting time with information, content, and endless Internet pages and system configurations.

This is what Robert does, and has been doing for many years. Having to survive as a small business owner himself, through good and… very tough business cycles he has developed strong resourceful skills, especially in the area of technology and systems. Making technology work for himself, his business, and the many clients he has provided high quality, commercial grade multi-device systems, consultation, and business solutions.

---
---
Contact Me

Let Robert provide a complete Business and Technology Analysis for your business and/or personal life. Feel free to convey everything you would like to see in your office and technology environments, and then be prepared to be impressed with what can be done within your budget. Robert is prepared to discuss any of the following topics and more:
Business Analysis, Technical Analysis: technical specifications, designs, diagrams, automating complex algorithms and processes (see "Business Services" for a complete list of available services)

Personal & Corporate Efficiency: Content and media management, email, segregating and protecting company / employee, corporate & individual content, content search and delivery
System Development: Enterprise systems, client server (internet / intranet, web / workstation), desktop apps, mobile apps, large database architecture design and management, etc.
Office Consultation: MS Office expertise, spreadsheets, email and communications, multi-location and device sync, small database (Access) expertise, MS Office integration with vertical applications
---
---
Join Me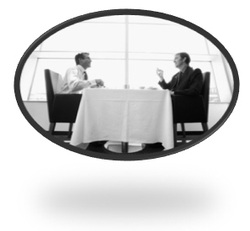 Over the years as a business and technology consultant, Robert has developed countless business and technology solutions that solve problems, improve efficiency and add revenue and savings to the bottom line. A few of these solutions imply helping millions overcome very big issues. In these cases, he's taken these projects "in-house" to nurture them, and to ensure that they are built properly, utilizing the appropriate resources. These projects grow through your support, and a number of devoted and passionate folks around the world. A few of these projects are listed for your review and consideration:
RealTrust™: RealTrust is a unique program that utilizes powerful tools, providing a solution to the current national mortgage crisis. RealTrust employs sophisticated technology to help homeowners avoid foreclosure and find peace with their home financing.
ICore™: A Component designed for back end system capability with the latest technology pieces fully compatible and scalable with modern, current formats and devices. Aimed at providing superior media and digital content maintenance, protection and delivery.
Intercast™: Delivers high-quality, high definition media content via the Internet featuring a unique and powerful network control unit called the "Video Stream Director" (VSD). VSD then enables the creation of a "TV style" programming online network called "Intercast". The system rivals professional "Network" broadcasting systems yet utilizing common web & desktop controls making it possible for novices to master network style programming
Immunophotonics: Provides low income cancer patients (outside the USA) with an innovative, toxic-free cancer treatment called Immunotherapy with in-CVAX, developed by Immunophotonics, Inc.
---

Please take the time to look at these project pages (tabbed above) and learn about some of the newest technology designed to help business, small business, individuals, and family's deal with potentially the biggest problems they may face in their lifetime. Also take a look at the companies and people Robert has helped and is currently working with and then consider joining our efforts to make the world (more efficient) and a better place to be.
---